Samuel Binnix
M, b. 1843, d. 16 January 1910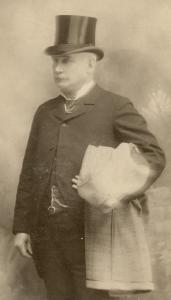 Samuel
Binnix
was Fact 2 at
CONGRESSIONAL, CEMETERY, WASHINGTON, DC
. He was Alias at
John Star
. He was buried at
Congressional Cemetery, DC
. He Binnix. Suddenly in Baltimore, Md., on Sunday, January 16, 1910 at 6 a.m., Samuel Binnix.
The Evening Star, January 17, 1910
Samuel Binnix Dead
Samuel Binnix, or "John Star," as he was known in Washington for many years, died yesterday morning at 56
West Saratoga street, Baltimore, of a hemorrhage of the lungs, with which he was first attacked Friday
morning. He was sixty-seven years old. The body will be brought to this city and funeral services will be
held at Lee's undertaking establishment Wednesday afternoon at 2 o'clock. The interment will be at
Congressional cemetery.
Mr. Binnix was unmarried, and his brother, Thomas Binnix, a resident of this city, survives him.
Civil War
Company: A
Unit: 5 Batt'n D. C. Mil. Inf. (3 Months, 1861.)
Rank-Induction: Private
Rank-Dischage: Private
Union. He was born in 1843 at
MD
. He was the son of
Edward Choat

Binnix
and
Sarah Jane

Duff
. Samuel Binnix died on 16 January 1910 at
WASHINGTON, DC
.